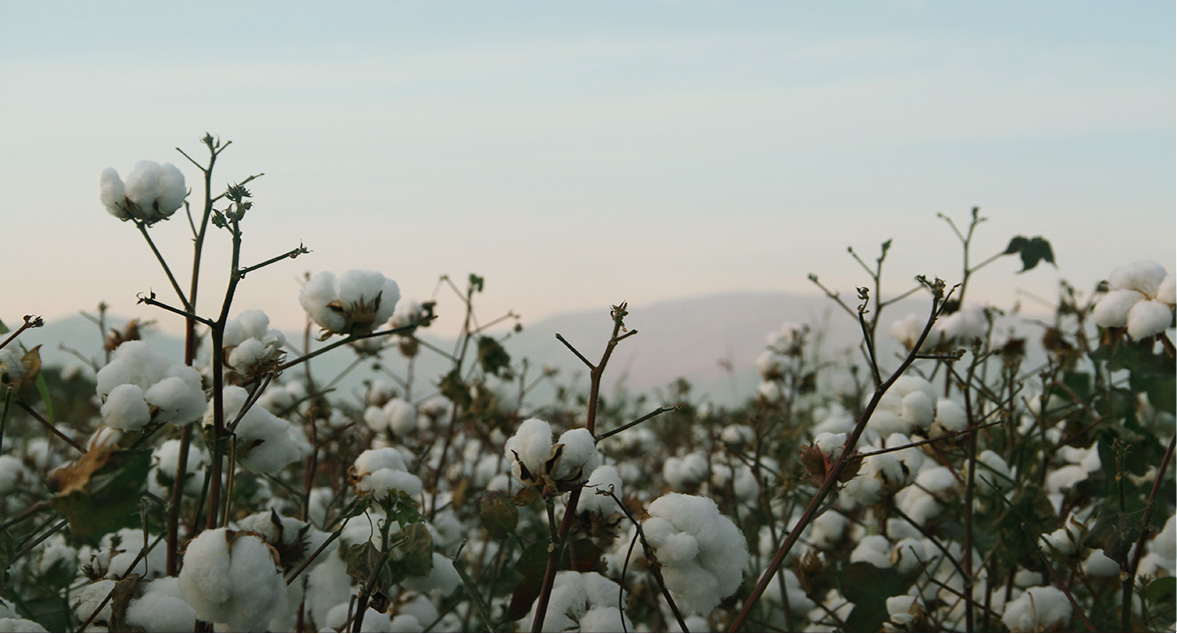 Sustainable Cotton
We focus on cotton that is truly natural for both farmers and the environment
We have chosen to favour natural fibers and cotton is our most important material: we buy 25 thousand tons of cotton every year. More than 70% of our products are cotton-made.
However, we know that being natural does not always translate into low impact. As a matter of fact, 2.3% of the world's crop land is planted with cotton and yet it accounts for 14% and 6% of the global sales of insecticide and pesticides respectively, often damaging both farmers and the extended nearby communities, as well as requiring large consumption of water and fertilizers.
But there is an alternative: a more sustainable cotton which is better for the environment it grows in and the people that produce it. Through the Better Cotton Initiative, farmers learn to care for the health of the soil and natural habitats. They also learn how to reduce use of the most harmful chemicals and are trained on principles of decent work. BCI helps farmers to use water efficiently, saving on this natural resource whilst maximizing yields. For example, in the 2015/6 harvest, BCI Farmers in China used an average of 26% less water and achieved 11% higher yields than those not yet using BCI techniques.
The promotion of sustainable farming practices also requires considerable investments in farmer training. Farmers can draw on specialist knowledge and trigger virtuous processes for the improvement of land and crop management and for increasing supply.
OVS is thus promoting sustainable cotton farming without compromising either people or the environment. For this reason, we are committed to switch progressively to sourcing only more sustainable cotton.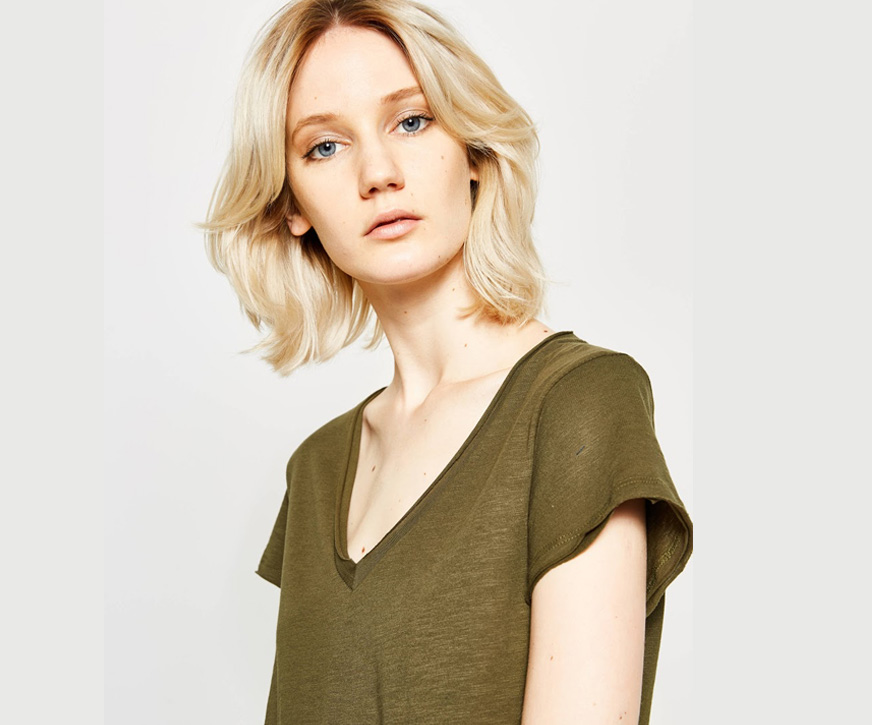 We are the first Italian retailer to join the Better Cotton Initiative (http://bettercotton.org/), who aims to actively improve the global cotton industry and radically reduce its impact on the environment and on farmers.
Furthermore, we support organic cotton. It's our preferred material for kids garments. For 2016 collections, we have realised more than 8 million garments with cotton coming from certified organic farming.
To further reduce the impact of our activities and give value to end-of-life materials, we actively support the choice for recycled materials. We largely use them in denim, where we succeed in reducing the impact of our products without compromising their quality. We are also developing solutions for the large-scale use of recycled cotton also for knitwear.
We aim to source only more sustainable cotton by 2020, regardless of whether it is organic cotton, cotton cultivated within the Better Cotton Initiative, or recycled cotton.
Among other practices, the Better Cotton Initiative and its Partners, supplies training for cotton farmers throughout the world, to promote farming practices capable of reducing the use of pesticides and improving crop efficiency. For example, last year in India, BCI Farmers made an average of 23% more profit than those not using BCI techniques, whilst using 20% less pesticide.
"In the past, we had to carry out four to five pesticide applications to control pests, but after starting to apply the trap crop method, my pesticide expenditure has dropped significantly. By adopting the best practices authorised by the BCI team, my net profit has improved considerably"
Muralindhar, BCI farmer, India.