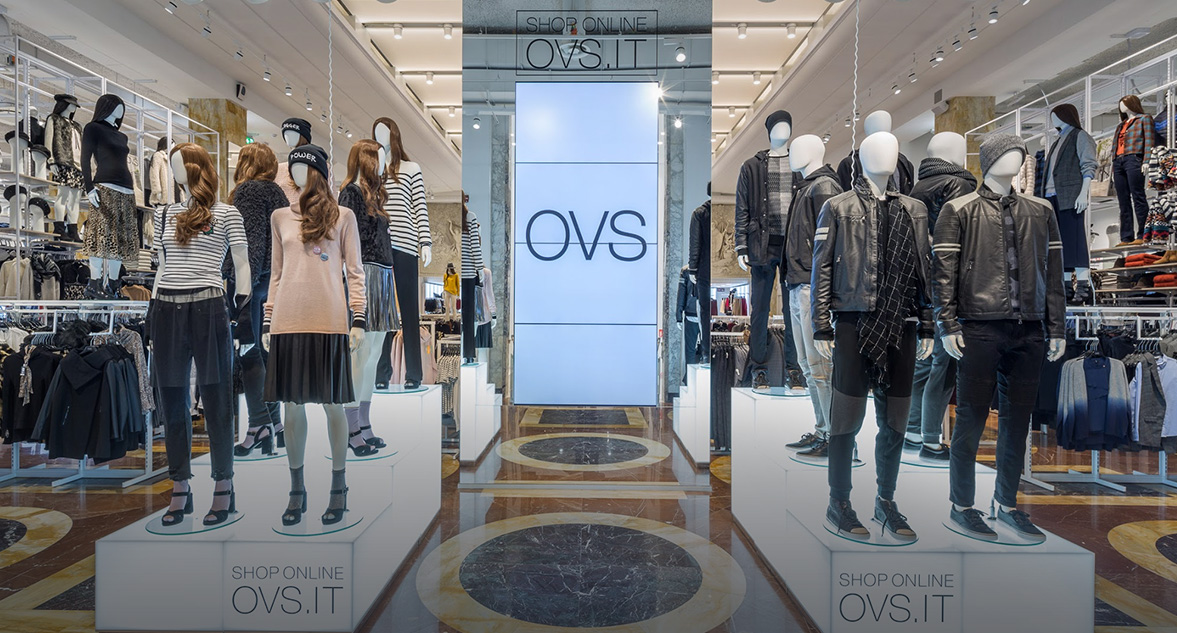 High-Value Garments
Quality products mean quality lives.
People love fashion because it's all about creativity and self-expression. At the same time, it is estimated that the textile industry consumes around 132 million tonnes of coal and more than 6,000 billion litres of water a year. (Rupp, Jurg, "Ecology and Economy in Textile Finishing," Textile World)
That's why we're committed to combining our strong creative drive with an environmentally friendly approach. Innovation in the name of sustainability allows us to come up with new solutions without creating problems for future generations, encouraging us to develop better products by using materials and production processes that do good.
We want sustainability to be an element that characterises all of our products, not just something limited to a capsule collection. That's why we are constantly working to find solutions that we can apply to all of our collections, with the hope that they will contribute substantially to OVS' improvement.
Sustainable Design
It is estimated that 80% of a product's impact is determined during the design phase.
That's why we have applied scientific methodology developed by The Natural Step – an international NGO committed to sustainable innovation (see www.thenaturalstep.org) – to measure and improve the sustainability of our products throughout their life cycle, from the choice of materials, to production processes and what happens to them once they're worn-out.
Right now, companies are facing an important dilemma: on the one hand, industrial systems are demanding more resources, and on the other, natural resources are declining, as is the earth's capacity to regenerate itself.
European Clothing Action Plan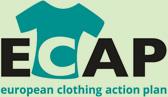 We are the first Italian company to participate in ECAP (European Clothing Action Plan - www.ecap.eu.com), a European project that aims to define a more sustainable model for the European fashion industry. The project is being promoted as part of the Environment and Climate Action Programme (LIFE) in the European community.
As part of this project, we have defined a strategy to increase the use of sustainable fibres in relation to three key factors: waste, water consumption and carbon dioxide production, all while taking the product's life cycle as a whole into account. Thanks to this approach, we have been able to improve our sustainability profile by using fibres with a lower environmental impact.
We are delighted that OVS is participating in the European Clothing Action Plan, a LIFE EU funded project that aims to create a circular approach to fashion throughout Europe. Through ECAP, OVS is developing and implementing a sustainable fibre strategy that will reduce its environmental footprint while helping to meet this important project's overarching targets.
Leigh Mapledoram, Head of Products and Services, WRAP (on behalf of ECAP partners).
Garment Checks
We carry out over 40,000 tests on our products every year to ensure quality and safety.
All of our garments are physically and chemically tested so that they respect company limits on the use of potentially dangerous substances. In fact, the limits we voluntarily enforce at OVS SpA are more restrictive than those required by international laws. (Download our Restricted Substance List to learn more OVS-Restricted-Substance-List.pdf).
In addition to the tests we perform ourselves, we also certify the absence of harmful chemicals by applying the Oeko-Tex 100 standard (classes I and II) to more than 108 million garments each year, focusing on childrenswear and underwear in particular, while ensuring that the entire supply chain can be accurately traced.
STANDARD 100 by OEKO-TEX®
The STANDARD 100 by OEKO-TEX® is an independent and international test and certification system applied to raw materials, semi-finished and finished textile products in the processing phase. Additional materials are also tested.
OEKO-TEX® checks for toxic substances by taking a fabric's intended use into consideration. The closer the contact between a garment and skin, the more restrictive the test and human-ecological requirements.
The product classes are divided as follows:
Product Class I

Garments intended for babies and small children of up to 3 years (underwear, baby grows, clothing, sheets, sponges etc.)

Product Class II:

Garments that come into close contact with the skin (underwear, bedding, t-shirts, socks, etc.)

Product Class III:

Garments that do not come into close contact with the skin (jackets, coats, etc.)

Product Class IV:

Decorative/furnishing materials (curtains, tablecloths, upholstered furniture, etc.)
STANDARD 100 by OEKO-TEX® requires a garment's individual components to meet a certain set of criteria. This also includes external materials, such as sewing threads, padding and prints, and non-textile accessories, such as buttons, zips and studs.
Other requirements include the existence and application of company management and quality protection procedures and legally binding company commitment and compliance declarations.