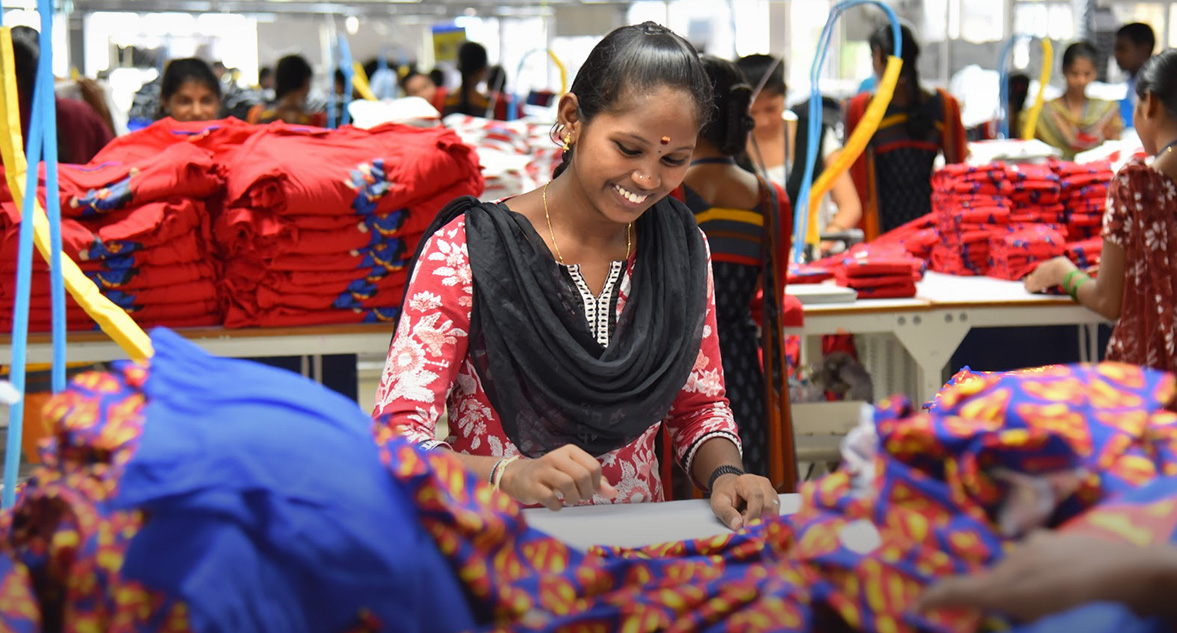 Responsible Production
We rely on thousands of people that rely on us
The production of our garments involves thousands of people and offers stable employment opportunities in countries where the textile industry is the most important factor of development. We apply the highest standards in terms of human rights and working conditions and collaborate with our suppliers for the ongoing improvement of the practices and technologies applied, to contribute to a virtuous impact in the countries where we operate, accelerating a widespread improvement.
Our Code of Conduct outlines the values that inspire and drive all our actions and we work only with realities that fully accept them.
The Code sets outs the binding guidelines in terms of environmental and social performances aimed at progressively improving the levels of transparency and sustainability of all our suppliers.
For us, the Code of Conduct is more than just a list of directions. The Code requires that every person takes joint responsibility to create a virtuous circle at economic, environmental, and social level, contributing in particular to an improvement in working conditions, with positive effects on local communities.
In the assessment of our suppliers, sustainability is just as important as the main evaluation criteria (Quality, Service and Cost).
With a view to transparency and cooperation, we openly share the evaluation results with our factories to identify the areas where mutual improvement can be achieved. We combine this Vendor Rating system with a multi-level Audit program, to verify that the Code of Conduct is actually complied with and to measure the actual environmental and social performances of our suppliers.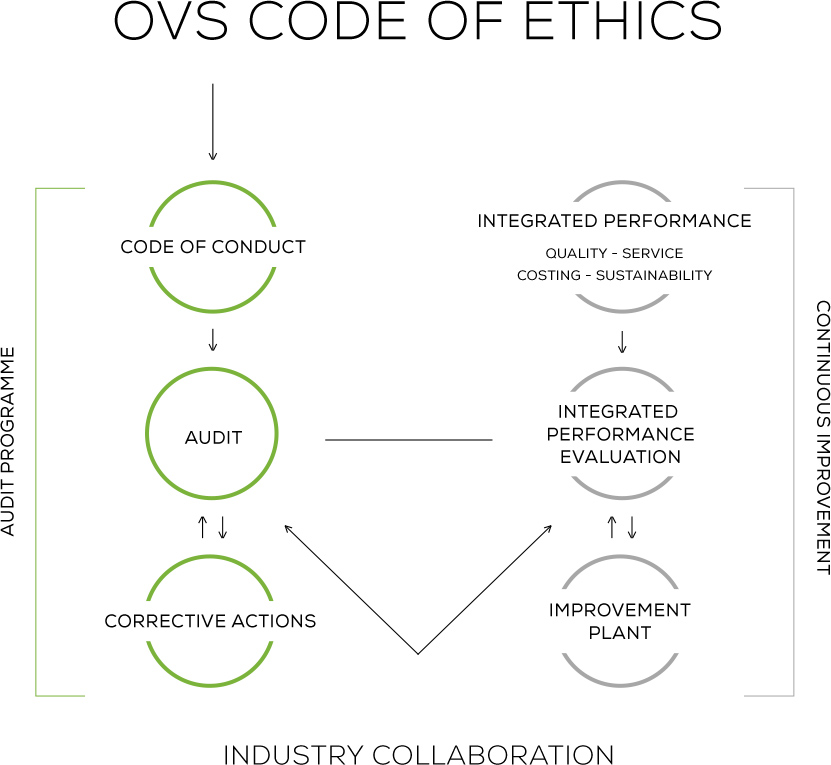 INDUSTRY COLLABORATION
We want to be part of a significant change in the way to create fashion, but we know that we can do this only by joining the strengths and intentions of all the other actors that compete in our market.

In particular, we are the first Italian company to adhere to the Sustainable Apparel Coalition.
The Sustainable Apparel Coalition is the most advanced alliance of undertakings operating in the sector of apparel, shoes, and home furniture, whose goal is to ensure sustainable production.
We cooperate with the Sustainable Apparel Coalition to create tools to measure environmental and social performances in the supply chain and increase the standards of transparency for the benefit of all stakeholders.

Bangladesh is our main production country. Socio-economic conditions have been constantly improving over time, but we want to be sure to work with trusted partners only, who share our principles of respect for, and protection of, human capital.
In addition to what we normally do with all our suppliers and to guarantee the necessary safety conditions for workers in Bangladesh, we have signed the "Accord on Fire and Building Safety in Bangladesh (http://bangladeshaccord.org/).
Accord is a legally binding agreement between Brands, the productions facilities and the main local trade unions, whose goal is to encourage cooperation for the purposes of improving health and safety in the garment industry in Bangladesh, and help to raise awareness of the prevention of occupational risks in the workplace.