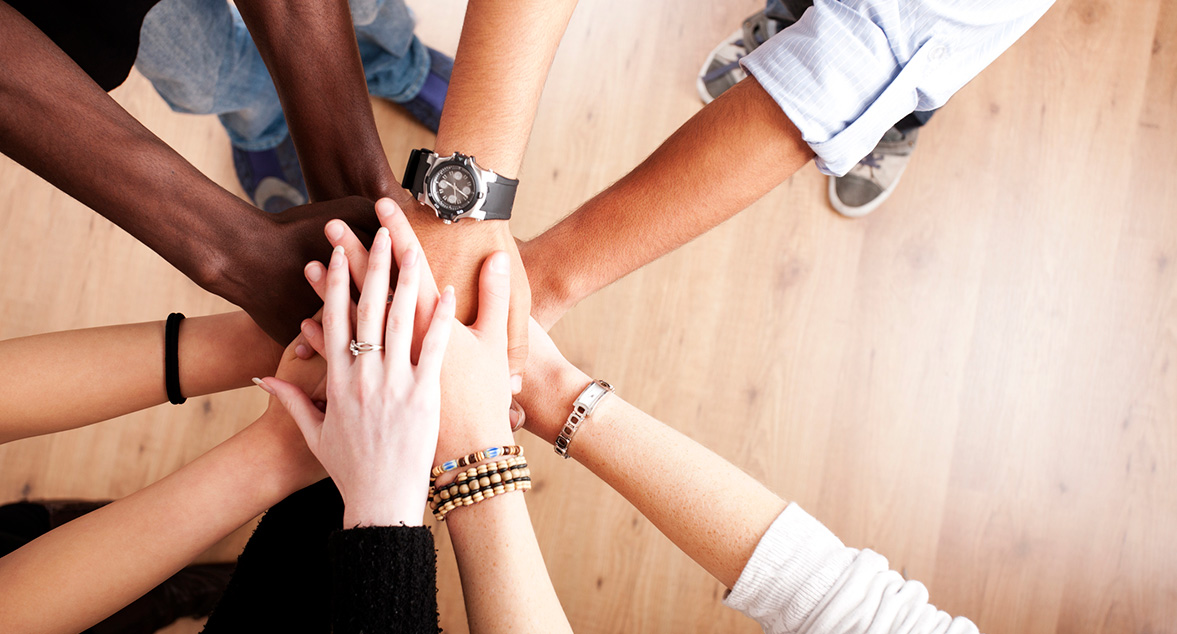 Community
We promote projects that create shared value within the community.
We think it's vital for our customers, colleagues, employees and suppliers to be able to count on strong communities, animated by a shared sense of responsibility towards others and by a widespread culture of legality and protection of the common good.
That's why we actively support people and organisations promoting social growth in regions where we are located, with the aim of creating shared values.
We support causes and projects that help young people to express their creativity, all while promoting a healthy and active lifestyle.
Going forward, our goal is to further integrate these positive-impact projects into our business strategy.
We organise initiatives in collaboration with some of the most important Italian and international organisations working towards social mobility. In particular:
Progetto QUID
For supporting the International day for the elimination of violence against women OVS - in collaboration with Progetto Quid Ethical Fashion Made in Italy - developed a bags collection made from recycled fabrics. The project promotes social integration of people - mainly women - with work difficulties which are endangered by discrimination. Every item has a unique style and social value.
https://www.ovs.it/en/women/editorials/project-quid
Kids Creative Lab
Kids Creative Lab is an educational project for primary school children in Italy and is promoted by OVS and the Peggy Guggenheim Collection.
The project's fifth edition, which was originally launched in 2016 under the banner of sustainability and safeguarding the marine ecosystem, broke records, with over 1,400,000 children, 50,000 classes and 6,000 schools participating.
In 2017, Kids Creative Lab changed its formula and launched a project on Social Practice. Children were asked to come up with a collective action for social change. Through a physical performance guided by a contemporary artist dealing with social practice, the children produced a contemporary work of art in which the participants were the protagonists themselves.
https://kidscreativelab.ovs.it/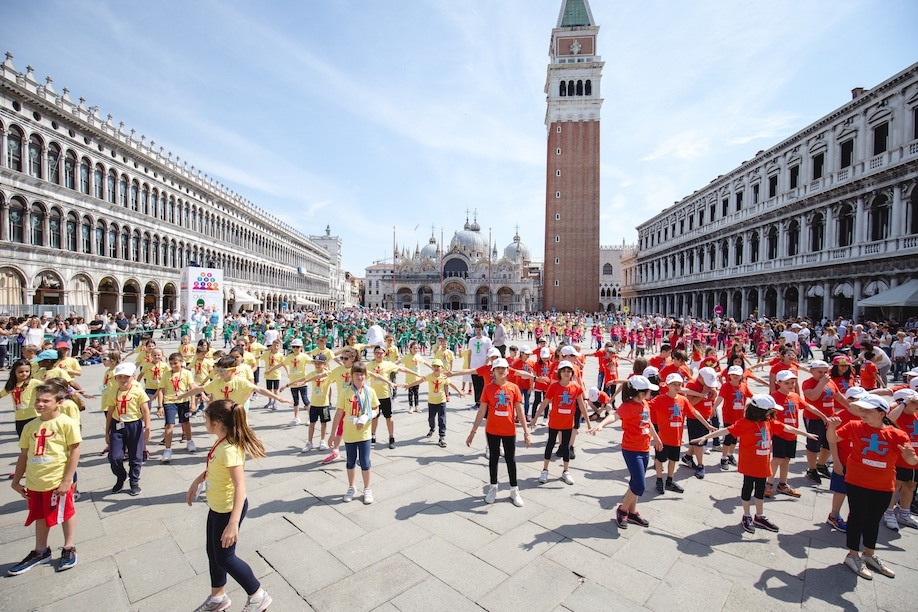 Arts of Italy
Arts of Italy is an OVS initiative that aims to raise awareness on the importance of protecting and promoting Italy's artistic heritage.
Italy represents beauty for many, and the OVS Arts of Italy project aims to stimulate awareness and a desire to rediscover Italy's unique excellency.
After the success of the first edition, the second edition was launched with a focus on the decorative arts in order to help support Norcia, one of the towns worst struck by the earthquake in central Italy.
OVS also created a capsule collection in 2017, which was inspired by Italian masterpieces that are somewhat less well known, such as iconographic patterns from seventeenth and eighteenth works of art belonging to collections at the Palatina Gallery in Palazzo Pitti, the Museo degli Argenti in Florence and the Poldi Pezzoli Museum in Milan.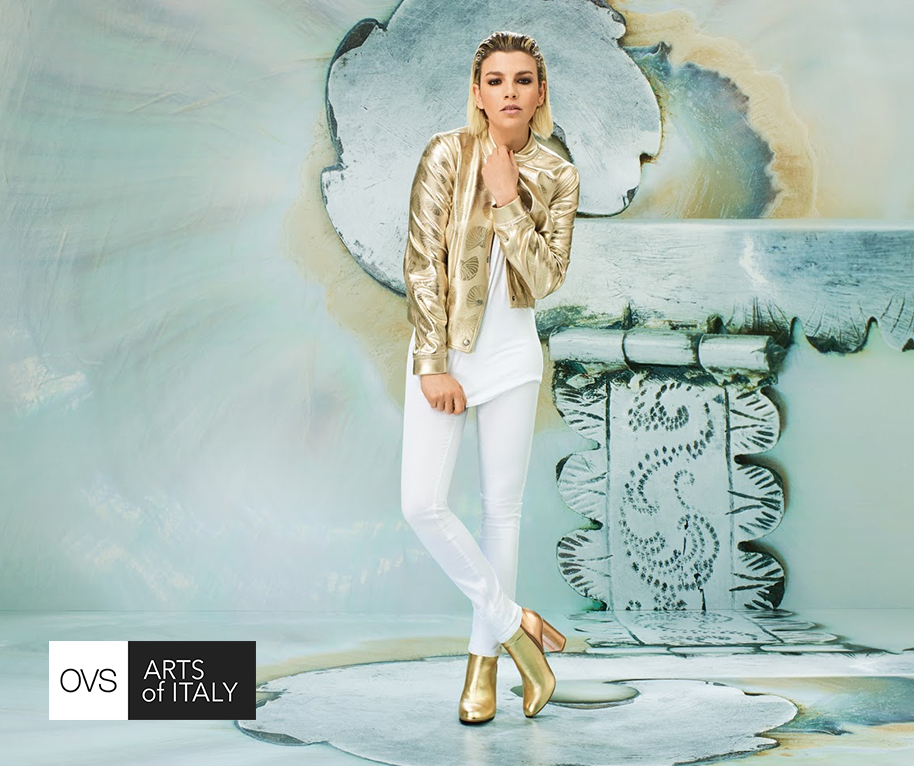 Bullisno
'BullisNO' is a social project founded by OVS to combat bullying and cyberbullying in collaboration with Fare x Bene Onlus, an association that supports, promotes and protects the inviolable rights of human beings. The project targets teachers and parents, providing them with the tools needed to tackle this complex educational task and to combat and manage the effects of bullying and cyberbullying.
Given the success of the previous edition, the project was renewed in 2017/18 with the name BullisNOteen, focusing on the theme of "Cyberblame" (a deliberately hostile and provocative message sent by one user to another) via two channels: offline – with education and awareness-raising courses against all forms of discrimination and gender-based violence, bullying and cyber-bullying in schools – and online, with a competition for children aged 9 to 18 years old.
https://www.ovsekids.it/bullisno-progetto/
Una classe di tutto rispetto
UPIM and Giunti have collaborated on Una Classe Di Tutto Rispetto – an educational campaign dedicated to respect, kindness and solidarity.
Over 240 classes and 6,000 children participated in the educational project's second edition, which aims to raise awareness about respecting intercultural, character or disability-related differences by recognising and preventing bullying or abuse. The project also aims to raise awareness and promote respect for the people and places we visit, as well as introducing children to the importance of solidarity, acceptance and sharing.
Convivio
OVS SpA was an official partner of the thirteenth edition of Convivio, an important Italian charity market exhibition held in Milan from 8 to 12 June 2016.
Five days of solidarity shopping were organised to raise awareness on AIDS.
OVS SpA produced 3,000 official 2016 t-shirts, which were worn by Convivio spokespeople, volunteers and sales staff.
Bring Your Child to Work Day
OVS Spa has been participating in the Bring Your Child to Work initiative for years, opening its doors to our employees' children and families, as part of the activities promoted to improve work-life integration. Children are encouraged to spend a special day with mum and dad, take a tour of the offices to learn how their parents spend their time when they are away from home. A range of educational workshops and fun activities is also organised for the day.