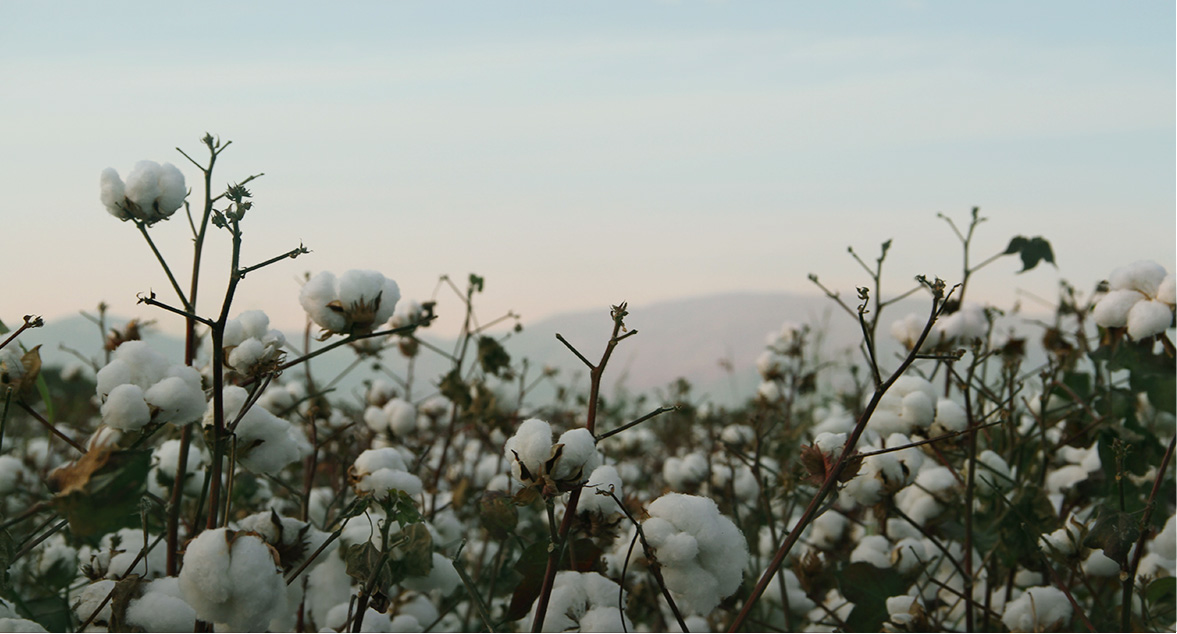 Sustainable Cotton
Creating a more sustainable cotton industry for both farmers and the environment.
We're embracing all things natural, and cotton is one of our primary resources: we buy more than 25.000 ton of cotton every year. About 70% of the material used in our products is cotton.
However, we also know that 'natural' does not always mean environmentally friendly.
That's why 100% of the cotton we used in our AW2021 season came from sustainable sources (organic, recycled, or part of the Better Cotton Initiative).
A NEW, IMPROVED COTTON INDUSTRY
Cotton is grown on just 3% of farmland but is responsible for 24% of insecticides and 11% of pesticides used worldwide. Chemicals used in the cotton-growing process cause damage to both farmers and local communities, and what's more, the process also consumes vast quantities of water and fertilisers.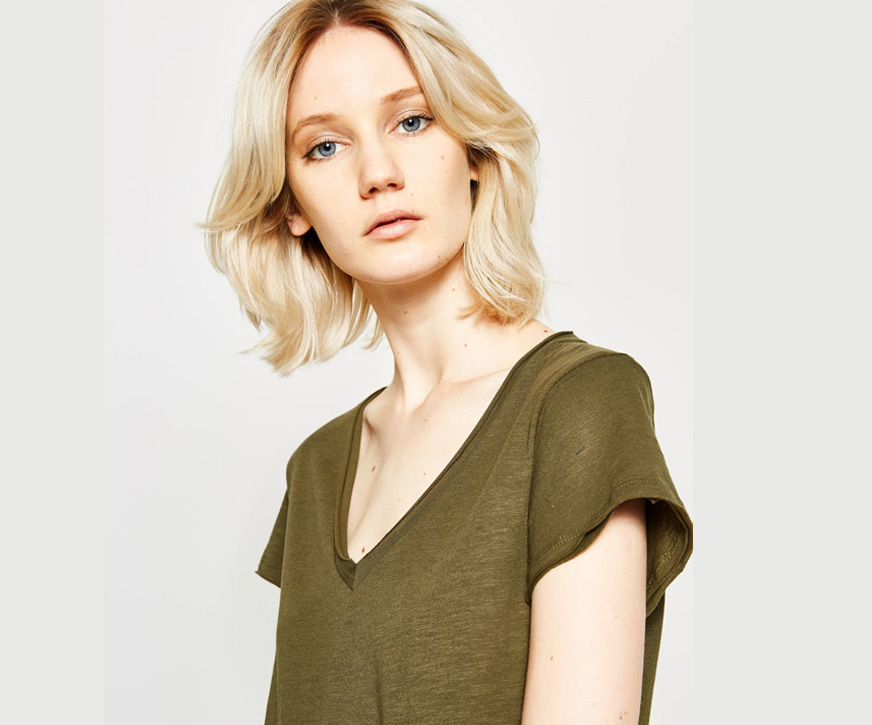 But there is another option: sustainable cotton can be ethically grown while drastically reducing harmful chemicals to the point of total elimination. This approach also uses much less water (-90%), improves land quality and promotes better working conditions for the people involved in the supply chain.
Promoting sustainable cotton-growing practices also involves a significant investment in educating farmers, so that they can utilise specialised expertise to champion positive improvement processes in the management of farmland and crops, all while growing their businesses.
At OVS, we are strongly committed to purchasing sustainable cotton, aiming to promote cotton farming without compromising people or the environment.
We were the first Italian company to join the Better Cotton Initiative.
An initiative created to actively improve the global cotton industry and radically reduce its impact on the environment and cotton farmers.
Among other activities, the Better Cotton initiative educates cotton farmers around the world on farming practices that reduce the use of pesticides and improve crop yields. For example, BCI farmers in India have reduced pesticide use by 20% over the past year, all while increasing their profits by 23% in comparison to farmers who do not use BCI techniques.
The origin of the BCI cotton is certified through a mass balance tracing system.
"We used to carry out four to five pesticide sprays a day to keep pests at bay, but by applying the trap method, my pesticide expenditure has decreased significantly. By adopting BCI's best practices, my net profit has improved significantly."
Muralindhar, BCI farmer, India


Better Cotton is sourced via a system of Mass Balance
We also support organic farming as our preference above all for children's garments. In the 2020 collections we produced more than 70 million garments in certified organic cotton.
We actively support recycling processes to further reduce our impact and to ensure that worn-out fabrics get re-used. For example, we have been working to lessen the impact of our denim products without compromising on quality and we are also developing solutions for the large-scale use of recycled cotton in our knitwear collections.
100% OF COTTON PURCHASED BY OVS IN 2021 IS MORE SUSTAINABLE (BCI, ORGANIC OR RECYCLED)