#WeCare Overview
Sustainable innovation is an important strategic driver for us and it permeates every process along the value chain.
We are aware of the role we can play in taking care of a more eco-sustainable future for our millions of loyal customers and for all of the people who work with us.
OVS wants to become the Italian reference brand for sustainability by creating more sustainable fashion for all consumers. We want to create beautiful, accessible clothing that can have a positive impact on the world and those who live in it.
We know that we have a long journey in front of us and we are committed to getting better every step of the way.
Every day, we ask ourselves what the right thing is to do, and we rethink our strategies so that we can design fashions where looking good is also about being good.
This vision of OVS is supported by a commitment to transparency that gives visibility and consequently traceability to every activity carried out, making customers ever more aware of the production details of the products they buy from us.
Our #wecare programme provides a strategic, systemic dimension to our social and environmental commitment, introducing a new business model that is all about measuring impact. Our commitment starts with a campaign to raise awareness among our internal resources, with a training programme extended to all employees; we will also be involving our organisational processes and production decisions.
The programme will involve all company positions; it is based on a scientific framework developed over years of research by The Natural Step and is part of the B Impact Assessment Paradigm.
This approach is also reinforced at the governance level. On 11 October 2021, the OVS S.p.A. Board of Directors voted to issue a sustainability-linked senior unrated bond. This instrument will activate financial resources and further drive innovation in sustainability. This decision reflects OVS's intention to link the company's operational and financial areas, while also doubling down on its desire to achieve its improvement objectives.
OVS analyses its own performance using solid and authoritative assessment tools, defining short, medium, and long-term objectives as a consequence.
The SDG Action Manager is a tool developed by B Lab and UN Global Compact. It allows OVS to identify its contribution to the United Nations Sustainable Development Goals (SDGs) and the areas that need the most attention, in line with the SDGs identified as a priority for the company.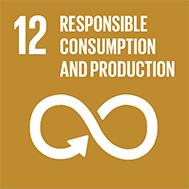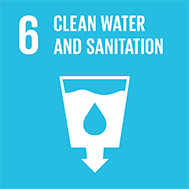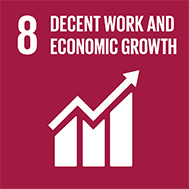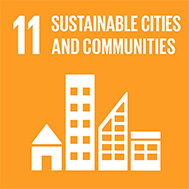 Higg BRM is a tool used by the Sustainable Apparel Coalition to measure the environmental and social sustainability of brands and retailers. OVS has been using the tool since 2019.
During 2021, OVS volunteered to undergo an independent third-party audit to demonstrate its commitment to transparency and sustainability, obtaining the following overall score, which can be broken down into individual sections.
Total score
Section score

80.2%


Environmental
Verified Total
100%
Management System
78,1%
Brand
83,3%
Store
59,5%
Operations & Logistics

84.1%


Social
Verified Total
100%
Management System
74,3%
Brand
92,3%
Store
69,7%
Operations & Logistics
Benefit Impact Assessment is a tool developed by B Lab and used by OVS to measure the positive impact its business activities have on governance, human resources, local communities, the environment, and consumers. BIA is the tool used for B Corp certification.
In pursuing our objectives we are guided by rigorous environmental and social policies.
The documents are available here:
Developed by non-profit B Lab, this metric is part of the integration of global and independent standards to assess social and environmental performance. It helps companies to measure their absolute impact and to compare this with a reference benchmark. Impact is assessed for 4 different areas:
employees
community
environment
governance
and on assessment of the company's business model.
Since 2016, we have been using the B Impact Assessment to integrate our analysis and assessment models and to gain an overall view of the impact generated by the organisation and any initiatives underway. This tool also allows us to identify priority areas for improvement and the future aims of the #wecare plan.
Non-governmental association founded in Sweden in 1989.
The sustainability principles identified by The Natural Step form the basis of our #wecare programme and define a concrete and comprehensible roadmap of strategic actions to help OVS contribute to a sustainable society:
→ nature should not be subjected to increased concentrations of substances extracted from the earth's crust (e.g., heavy metals and fossil fuels)
→ nature should not be subjected to increased concentrations of substances produced by humans (e.g., waste and pesticides)
→ natural resources should not be depleted faster than they can be regenerated (e.g., deforestation and urbanisation)
→ people's basic needs should be fulfilled, promoting health, participation, skills development, impartiality, and empowerment of the individual.
AREAS OF COMMITMENT
In each business area we analyse our performance and challenge ourselves with concrete objectives.
Products and supply chain
We want to create products that have a positive impact on the world and the people who inhabit it, minimising the consumption of natural resources and taking care of the people who work in the supply chain and the environment in which they live.
By 2025:
more than 90% of the range made with materials from a certified low-impact chain
100% of our denim will be made using processes with reduced water consumption (c. b. Waterless) and without the dispersion of dangerous chemical substances
100% of the production volume from suppliers involved in improvement programmes through HIGG
Elimination of virgin plastic in our packaging
People
We want to promote an inclusive work environment that is capable of enhancing the diversity of each person and make them ambassadors of the OVS sustainability philosophy.
Adoption of policies aimed to the elimination of the Gender Pay Gap in the period 2021 / 2023
Attainment of the SA8000 certification
Adoption of tools for the systematic measurement of the engagement / satisfaction of collaborators
Continuous training plan on Code of Ethics, Human Rights and Diversity
Completion of organisational and training programmes to enable Smart-Working in our office
Stores and offices
We want to make the stores and every physical meeting place, an element that enhances OVS's commitment even through the management and construction choices aimed at minimising the impact of the business.
Plan to reduce absolute scope 1 and 2 GHG emissions 46.2% by FY2030 from a FY2019 base year
Plan to reduce water consumption and waste production
100% of stores rated with a sustainability index by the end of 2021
ISO 14001 certification
Customers
We want to use a transparent and inclusive approach to accompany our customers in the development of a sustainability culture.
Constant increase in the level of transparency on the supply chain
100% of products traced with the EcoValue index by the end of 2021
Programme to involve affiliated clients in the sustainability strategy
Contacts
Simone Colombo
Head of Sustainability OVS SpA
+39 041 2397500
sustainability@ovs.it