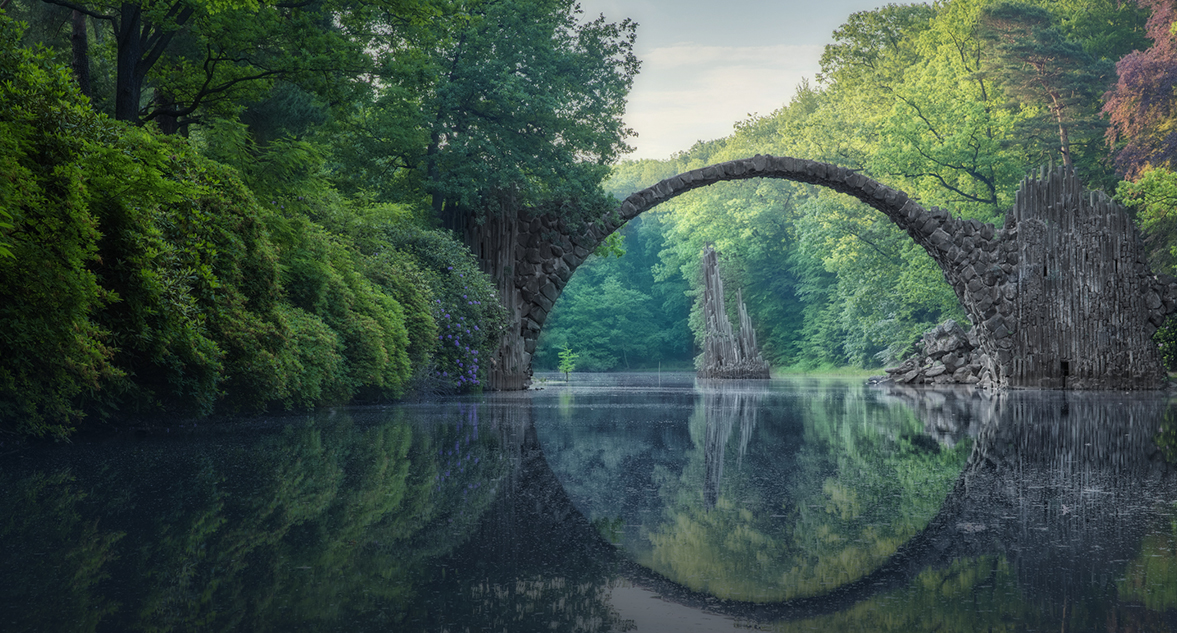 A Circular Approach
Adding value to used garments.
The earth operates a closed system when it comes to resources, and an open system when it comes to energy production, which is why we approach everything we produce and consume in the full knowledge that it is here to stay.
Our industry produces a large amount of waste. We estimate that approximately 4,800 tons of pre-production waste is generated in the manufacture of our products.
At OVS, we're challenging ourselves to embrace a new production and consumption concept, moving from a linear input-output model to a circular one, in which every element is regenerated and given a new lease of life. The principle underpinning this concept is that whatever we don't consume, we use in another process.
This perspective essentially reverses the linear 'take-produce-throwaway' concept, which is becoming increasingly unsustainable given that the world's population will have grown to over 8.5 billion people by 2030, which is likely to result in a 63% increase in garment production (Boston Consulting Group).
In Italy, only a fraction (12%) of our total output is recyclable, which is much lower than our European counterparts (Humana People to People Italia).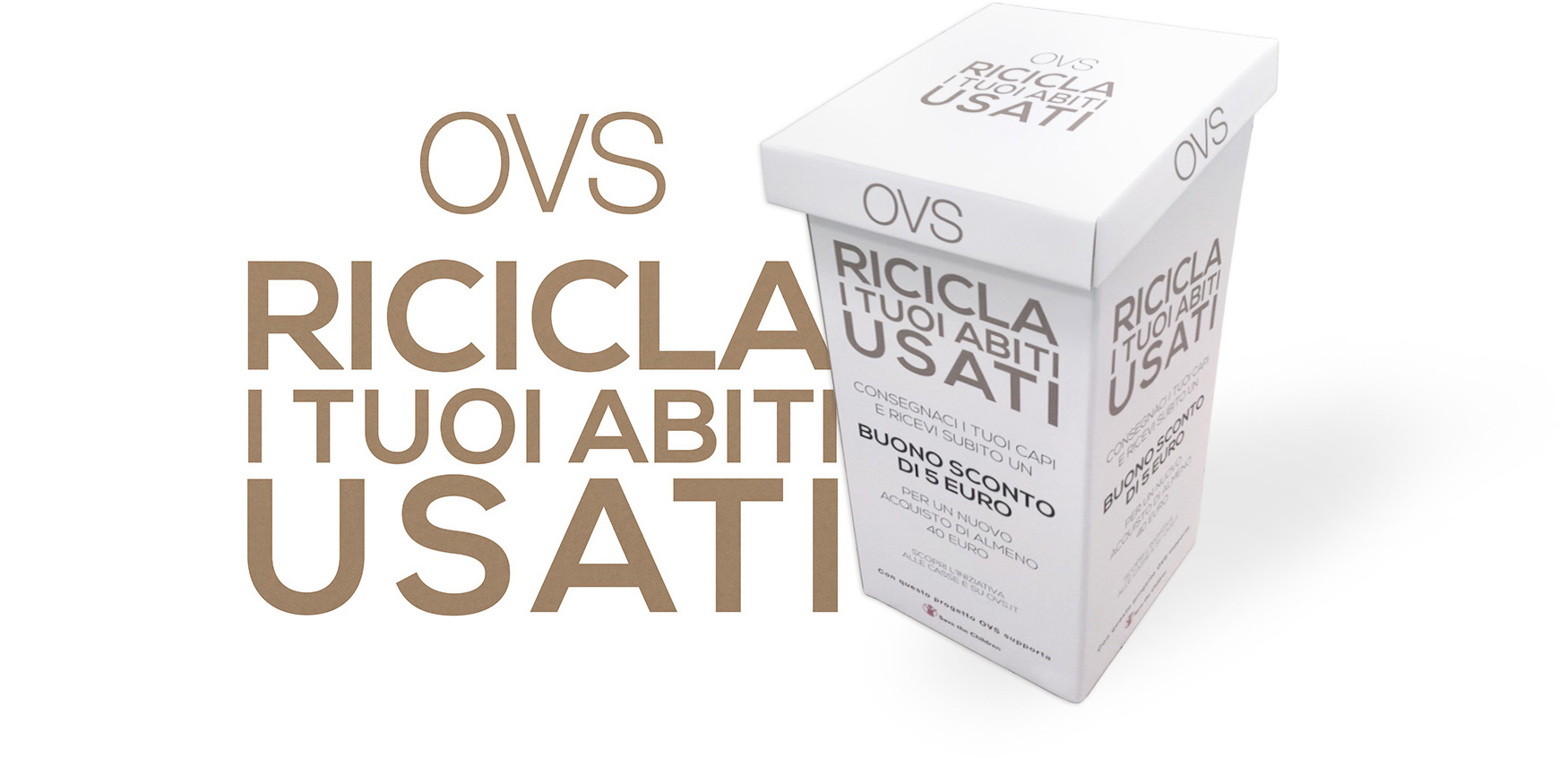 Thanks to the "OVS Recycles Used Clothes" project, from the beginning of the program we have collected more than 1,000,000 kg of clothing, thus preventing them from ending up in landfill.
The garments we collect are selected, analysed and re-used according to strict standards, making use of leading technologies in collaboration with I:CO – a global fabric recycler.
In keeping with the objective of not losing the value of items at the end of their life, we have a strategy for minimizing inventory that, once the possibility of using commercial channels to sell the stock has been exhausted, allows OVS to use philanthropic channels such as the donation of garments to people in need or in response to international emergency situations.
Production samples are also recovered through donations to local charities or through internal sales reserved to staff.
OVS has a profound awareness of its impact in terms of sustainability, but this does not mean that environmental protection should be pursued at all costs, when consumer protection is at risk. Therefore, when no other inventory recovery channel can be used because the remaining stock has irreparable defects that make it unmarketable, it is recycled by specialised partners or disposed of through industry specialists.
In the period 2018-2019, a total of just 138,687 items were sent to the shredder, while in 2020 there was no waste at all.
Our commitment to circular fashion
The challenge for OVS, in reducing pre-consumer waste, is that of being guided by a new concept of production and consumption where everything that is not consumed is absorbed into another process and is regenerated to give it a second life.
Having achieved significant results in the Circular Fashion System Commitment 2020, OVS will continue its collaboration with the Global Fashion Agenda in a new strategic initiative:
A new global international partnership with one main aim: to accelerate the transition to a circular system that restores and regenerates materials, offering new opportunities for innovative design, greater customer engagement and the creation of shared economic value.
The Circular Fashion Partnership that OVS is part of, will develop a new alliance between brands and producers for the use of recycled yarn in the creation of new collections through the activation of a traceable and circular production system based on the regeneration of scraps from the cutting phases, in Bangladesh in collaboration with BGMEA (Bangladesh Garment Manufacturers and Exporters Association) and then in other countries.
In this way the production scraps will provide the raw materials for the creation of new collections, thus avoiding the dispersal of thousands of tonnes of unused fabric in the environment and reducing the impact of the production of new materials.
We have also set ourselves the goal of using more recycled fibres so that we can give real weight to the concept of re-using clothing that has come to the end of its life. We are both engaged and ready to experiment with innovative technologies that make use of processing scraps.
In the 2020 collections we produced over 1 million items made from recycled materials.
Furthermore, we are aware that one way to minimise the waste of resources is to offer our customers a durable product and with it the means to make it so.
On the OVS e-commerce website customers can find tips on how take care of their garments and extend their life.
We are increasing the number of OVS stores that offer a tailoring and repair service.
Many items are sold with some spare parts (for example: buttons, or accessories) to facilitate minor repairs.